FAQ's - FREQUENTLY ASKED QUESTIONS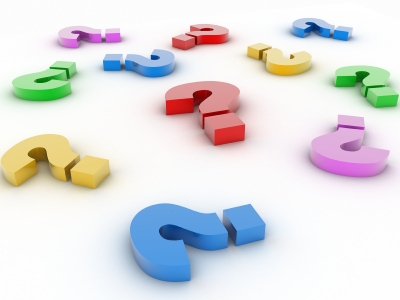 Welcome pond enthusiasts to our FAQ or Frequently Asked Questions Page. This information, compliments of Aquascape's own Water Garden Excellence Program Manual, is specifically designed to answer specific questions about water gardening and to poke holes in the pond myths and horror stories that developed around conventional 20th century water gardening. What we're talking about here is ANYTHING BUT conventional 20th century water gardening, the kind that was well-known for creating so many pond maintenance headaches that the hobby itself was accessible only if your net worth was in the neighborhood of seven figures.
In the 21st century, new technologies and understandings have made the hobby of water gardening all but maintenance free. This means it's much more affordable, and it allows you and your family and friends to kick back and relax to the sounds and smells of Mother Nature herself instead of cutting back algae, testing for pH, or doing water changes. Now for everyone who's heard the rumors about the raccoons eating all of your prize fish, let's start out by addressing this issue first.
Will predators eat all your fish?
Raccoons can swim but they don't like to. They are much more likely to sit on the side of the pond hoping for a fish to swim within reach of a paw swipe. The fish, on the other hand, are generally acutely aware of the presence of predators and when the raccoon comes a calling, the fish generally swim to the bottom of the pond and hang out until the threat moves on to another location. In other words, raccoons are simply not a major problem for water garden enthusiasts
Heron, on the other hand, have legitimate predatory credentials and are more than capable of making a meal out of your favorite koi, shubunkin, or goldfish if you allow them to. With long legs and large beaks, the Great Blue can easily swoop in, wade around and catch lunch before you have time to say "get out of here" There are various solutions ranging from scarecrows (some are made to look like alligators) to laser equipped motion detectors that are poised to fire intermittent streams of water at offenders who trip the sensor in hopes of scaring them off
However, Fish Caves are the best solutions to the heron dilemma, and can easily be made part of any well-conceived water garden during the installation process, for just a few bucks more
Are rocks and gravel going to make it difficult to clean your pond.
The conventional pond mentality presumes that the conventional accumulation of muck on the pond's bottom will become all the worse with rocks and gravel ... and they could not be more wrong
The ecosystem pond mentality concentrates instead on maintaining a natural balance in the water garden, which in turn allows Mother Nature to do most of the maintenance work on her own, for almost no extra cost
Bacteria colonization occurs readily on the rocks and gravel because of the increase in surface area and helps the muck/debris to biodegrade/breakdown
Natural biodegradation turns muck and debris into nutrition that plants (including algae) can use to grow strong and healthy
The aquatic circle of life occurs when the fish eat the plants, produce waste that falls to the bottom of the pond and, along with the debris biodegrades into nutrition that is used up by the plants which are eaten by the fish, etc., etc., etc.
As long as the pond is in balance and the infinite aquatic circle of life is in process, the pond owner will experience very few maintenance problems
Is the use of a UV light system the best way to keep your water clear.
A UV clarifier or UV sterilizer (the sterilizer's wattage is significantly stronger), affects only the algae that physically passes through its beam, while most algae clings to a surface and is never directly effected. Thus the UV light system will basically help to eliminate the cloudy green water syndrome known as Pea Green Soup pond water.
The best goal is a naturally balanced pond in which the aquatic circle of life that we discussed previously is kept alive and well, allowing Mother Nature to do the clean up work that she does so naturally, with almost no effort on her part
An imbalanced pond will require the aid of unnatural solutions such as UV lights
Drawbacks to the UV solution include the fact that when algae is killed, it often falls to the bottom of the pond, which in turn breaks down and creates more available nutrition, and encourages an even greater algae bloom as the result
Your pond can actually develop an addiction in which it needs more and more UV clarifying in order to keep up with the increasing algae growth
And finally, UV lights are NOT CHEAP and require continual maintenance
Does a Pond need to be at least 36 inches to keep Koi fish?
Millions of healthy and happy koi currently living in thousands of 24" deep ponds serve as physical proof that 36" is unnecessary when it comes to koi keeping
The Earth's insulation allows ice to only freeze up to 8 inches thick
This leaves 16" in which fish can safely hibernate over the winter
Building codes traditionally consider 24" to be a landscaping feature
A 24" deep pond also requires less work and costs less in the first place
Is it true that Koi cannot be kept in a pond that contains plants.
One again, millions of healthy and happy koi living in plant infested ponds are proof to the contrary
Koi and plants actually complement one another in nature, as they do in ponds
Koi are happier and healthier when they are kept in the most natural setting possible
Why would any water gardening enthusiast ever argue with Mother Nature?
The aquatic circle of life is absolutely the central concept of ecosystem ponds and fish are one of the essential ingredients in that infinitely rotating circle
Not only can they be, but koi should be kept in ponds that contain plants
Is there any truth to the idea that in cold climates, it is best to bring your fish inside for the winter?
Again ask, does Mother Nature bring her fish inside in order to overwinter them?
Aquarium people usually think in terms of small bodies of water
But a pond is a relatively large body of water and the rules apply differently
Mother Nature you see, allows her fish to hibernate at the bottom of the pond
You should allow your fish to hibernate over the winter too
Your fish will be healthy, happy, and very anxious to see you in the spring
Any truth to the notion that I should test my pond daily or weekly for pH and other parameters?
People with aquariums do test for pH (among other things) regularly
Small bodies of water like aquariums, require lots more testing than larger ones
Generally speaking, the larger the body of water, the less testing is required
In Mother Nature's large bodies of water, she never tests for anything, anywhere
A naturally balanced, water garden/ecosystem should not require testing
Do ponds attract MOSQUITOES!!!
Mosquitoes love stagnant water
If your pond water is stagnant it'll definitely attract mosquitoes
The trick is to make sure that your pond water is moving constantly
If your pond water is moving, mosquitoes will be much less interested
But just in case, skimmers sweep mosquito larvae in and drown them
Fish consider them a delicacy and pick them off the pond surface like candy
If you insist, you can use a larvae killer like PreStrike
If you have a correctly constructed pond you can expect the mosquito population in your backyard will actually be less than without a pond
Can I have a pond in the midst of trees in the landscape?
Trees and ponds actually complement each other very nicely
Trees can be the most interesting plants around your pond
In the fall they will cause you to empty your skimmer daily
If it's a magnolia, you'll have to empty the skimmer daily in the spring too
But shade from trees help to discourage algae growth
And sitting under the shade of a tree, on a hot summer afternoon listening to the sounds of your waterfalls is heavenly
Should I remove any rocks or gravel in my Koi pond?
The rocks and gravel do provide a very valuable habitat for the proliferation of heterotrophic bacteria which are responsible for the breakdown of fish waster, otherwise known as ammonia.
People who are involved in "showing koi" on a competitive basis, see their pets with a different set of eyes than water gardening people see them, however...
Koi are bottom feeders and they encounter rocks and gravel constantly in nature
Koi are scavengers and naturally swim along the bottom, grazing on everything
Koi are bored stiff with an unnatural, rubber lined bottom, and they'll act bored in an unnatural setting
Millions of happy and healthy koi are currently living in ponds with rock and gravel all over the bottom
Bottom line is, why contradict Mother Nature?
Is it okay to use chemicals in your pond?
We recommend Aquascape's line of algaecides and beneficial bacteria.
While a well balanced pond may not require chemicals to keep water quality healthy for raising your fish, some ponds will fall out of balance occasionally and require periodic treatments to restore normal water quality.
We recommend following the label on any product used in a pond to treat anything from weeds to parasites or fungal pathogens that are problematic to the pond inhabitants. Failure to follow the label instructions may result in loss of life of any of the aquatic life of the pond.
Does having a pond decrease the value of your home?
When it comes to real estate, we all know that the three most important factors are location, location, and location, however...
In general, waterfront property commands more money not less money
Recent surveys show ponds (and decks) to be the most desirable landscaping available in today's market, so the odds are against losing money on a pond
Surveys also show that if you want to dramatically increase the value of your home, the best investment you can make is in well-conceived landscaping
Do ponds create safety and liability issues?
In the day of mega-litigation, a box of Cheerios can be a liability issue
Yet safety/liability are never small matters
Historically speaking, a correctly constructed pond (with shelves that step down into the pond) have proven to be safe
Of course, educating kids about ponds is important if they're going to be close
But if youíre still concerned, and you still want a water feature, a Pondless Waterfall may be exactly what the Doctor ordered.
The Pondless Waterfall also eliminates any worry over fish keeping because there are no fish to be cared for ... which can be a pro or a con, depending on you
The moral of the story is that if you want a water feature, thereís a safe way to do it
Should my pond be located in the lowest part of my yard?
Generally low areas of the yard collect water/run-off which will make your liner bubble.
In addition to this water runoff often carries many chemicals applied to the landscape which are injurious to the pond inhabitant's.
But since the lowest part of the yard is usually not close to your house, that's not normally where you'll want to locate your pond
For the sake of convenience and accessibility it's important to locate the pond up close to the house, most often beside a patio or a deck.
When you have no other choice, install drainage around the perimeter of the pond
In order to maximize your access, the pond should also be situated so that it's easily visible from inside the house
A professional consultation will help you to get the right answer to this question
Do I have to drain and clean the pond on a regular basis?
Most ponds do not require annual cleanouts. This depends on the expectations for the water quality which the customer has placed upon the pond.
Use of bottom drains and adding backflush lines to our biofall units have allowed for the installation of beautiful ponds which are virtually maintenance free. These ponds, when filters and skimmers are flushed monthly, require cleanouts every third year on average.
Excessive vegetation and deciduous trees can accentuate the buildup of organic matter in the pond, even with well maintained pond skimmers. This organic matter buildup may require annual cleaning when the buildup either interferes with normal bottom drain function or becomes unnatural looking and ugly in appearance.
Actually cleaning a pond out in-season kills the good bacteria that youíve carefully cultivated all spring, which makes regular clean-outs counterproductive. Therefore when cleanouts are performed we recommend early spring or fall cleanouts.
Do I need a lot of filtration to keep Koi?
The answer is NO, but let me address some issues here.
Here again, we go back to your expectations of the pond and willingness to perform maintenance. If your raising show Koi and you wish to see every black, gold or grey speckle of each rock in the pond, then you probably need an extensive setup to satisfy these needs for water clarity. And you need to plan to spend the time necessary to keep all of your equipment in top shape, continual backflushing of filters and monitoring of several key pond water quality parameters. Ponderiffic can design a state of the art system for the ultimate in water quality and the customers maintenance abilities to keep up with it.
If you desire a Koi pond which is low in maintenance while still offering crystal clear water and healthy for Koi and do not wish to be routinely involved in the process then we can design a system to fit those needs.
If you're in the drinking water industry more filtration is always better
If you're in the swimming pool industry, more filtration is always better
But if you're in the pond industry, more filtration is not always better
However, more filtration is always more expensive in more ways than one.
You can over-filter a pond and create maintenance problems that are best avoided such as when your filter system is clogged and your pump is working overtime to pump water throughout the system. You can ruin a pump quickly under these circumstances. And pumps are quite costly as well.
Can I be a water gardener and a koi hobbyist simultaneously?
Yes, you can and Ponderiffic specializes in the design and construction and maintenance friendly water gardens of all sizes. And we can make your transition from Pond-less to Pond Owner a stress free decision and one which you will be rewarded with for years to come.
If you are in the business of showing koi competitively, which most water gardeners are not, then you may want to listen to what koi competitors have to say
If you're in the hobby for the sake of the relaxing lifestyle and to enjoy your pets, combining water gardening and the hobby of keeping koi is done all the time
In fact, knowledgeable water garden enthusiasts almost always keep some koi in order to have a naturally balanced system
And water gardening lacks a sense of life and color if you fail to include a few of the crown jewels of water gardening such as Koi.
So not only can you combine the two, we suggest that you should combine the two if you want to maximize your enjoyment of this most unique hobby
What are the essential elements of a natural water garden?
We consider the essential requirements of a natural water garden to be: Skimmers, circulation pumps, biological filters, Water Auto-fill valves, EPDM rubber liners, piping, Fish, Aquatic plants, rocks, gravel and natural beneficial heterotrophic bacteria. Oh, donít forget the most important ingredient and that is relaxation.
Why do I need a filter?
A filter is a device for straining substances in suspension from a liquid or gas by passing the liquid or gas slowly through cloth, paper, sand, ceramic tile, charcoal or other porous media. Media is a substance that carries, collects or holds some other substance. Filtration media then is the sand, charcoal, synthetic fiber pads or other porous material that is used to remove the impurities from the water source.
In the absence of filters, a pond will simply allow gradual buildups of organic waste on the pond floor. Eventually this layer becomes unsightly and brings odors to the outdoors and often disrupts normal biological functioning and cycling of nutrients in the pond ecosystem.
What are the common types of filters to choose from and the advantages and disadvantages of each?
To begin with there is clear distinction to be made about filters. A filter is either open to atmospheric pressure or it is a closed system and pressurized. Both systems of filtration perform the task of biologically filtering the incoming water and detoxifying the water of ammonia from fish waste by way of heterotrophic bacteria which colonize the media inside the filter. The most common and most popular filter in the market is the open biological filter. A good definition of a biological filter follows: Biological Filter is a natural filtering system consisting of helpful bacterial colonies that, through a cycling process, convert pollutants in water to harmless nitrate. Nitrate is nitrogen, therefore this cycling process is also referred to as the nitrogen cycle, or cycling a tank. Biological filters come in many configurations and can be seen online here at our store.



The Open Bio Filter

Let us first examine the open bio filter. The biological filter consists of a molded plastic box with filter media inside along with inlet fittings on the bottom to allow for water to pass into the filter box. Many biological filters are equipped with plant racks or trays to allow for the placement of aquatic plants into the biofalls unit or biological filter unit. These bio filters are open to the atmosphere unless they come equipped with a lid to prevent leaf litter from falling into the open top chamber which is as we said, open to the atmosphere. Water flows out of these units across a wide wier which starts the water flow.




Aquascape Bio
Filter-Signature Series



The advantage of the open system include ease maintenance and the ease of which the waterfall is started since the liner connection to the wier plate at the front virtually guarantees a leak free connection here.
Secondly, since this unit is hidden below ground it does not need to be hidden elsewhere in the landscape with unsightly fencing or placed long distances from the pump and pond which increases pump size and costs for pumping and the piping. Thirdly, the installation cost is less due to the lack of the extra piping involved with this unit compared to closed pressurized filters. Finally, the cost for these units is generally less than most other closed units on the market, often cheaper by hundreds of dollars when pond size is considered.
The Disadvantages of these units is that unless the appropriate check valves are used in the skimmer, if water is not passing through them, all bacteria in the unit begin to dry out and dessication kills the bacteria. Another disadvantage is that for larger ponds of over 10K gallons, several open units would be required and take up considerable space in the waterfall area of the landscape. Compare this to the use of pressurized bio filters which are not located at the waterfall area and this simply becomes an issue of where do you want to have large units sitting. For a 10K gallons size pond most installations would require 2 large pressurized bio filters to be housed somewhere. It all depends on where you want to see or hide your equipment, below ground or on the side of a structure.






The Closed Pressurized Bio Filter

Often the closed system is referred to as a Pressurized Bio Filter system or a Mechanical Filter. Ponderiffic is an authorized dealer for one of the better units on the market being Aqua Ultra Violet made in Temecula, CA. The closed units are closed to the atmosphere and house biological media inside to perform the breakdown as described before.
Closed bio filter units have special valves which allow for waste to be purged to drain lines and can allow for complete water removal from a pond when equipped with a bottom drain in the pond. This is especially useful in colder climates where some customers prefer to drain the pond or when pond cleanout is performed.
Advantages of the pressurized units include the flexibility of flushing water from the filter thus making cleaning the waste from the pond much easier than open type filters. Closed pressurized filters are capable of trapping more waste from a pond, in general. Most closed units are equipped with a pressure gauge to tell you when it is time to flush the unit out and this makes maintenance guess work a thing of the past.
The disadvantages of the closed system include the increased cost of the unit and the installation overall. Since the units are always placed some distance from the pond to clean up the look of the landscape, the installation of the supply and return lines can be a costly thing.
When the units become filled with debris and the customer gets behind on maintenance, the closed unit places a backpressure on the pump which increases energy operating cost and reduces lifespan of the pump. In addition, there have been numerous reports of accidents of customers who have been injured while flushing water, leaving the valve in a midseated position at the top of the unit. This allows pressure to build up inside and in several instances the top chamber of the unit has blown off and caused personal injury and property damage.
Do I need a skimmer or bottom drain or both?
A bottom drain cannot substitute for a pond skimmer for the vast majority of pond sizes. Obviously in large ponds such as you would see in golf course size and HOA grounds, there is no need for pond skimmers. Pond skimmers are extremely useful for ponds up to 50 and even 100 ft in diameter. While you may not be able to suffice with only one skimmer in these ponds, they still provide a valuable function and that being to remove leaf litter from the pond. In most smaller ponds, a single skimmer will suffice. There is no substitute for a good skimmer to house leaf baskets, auto fill valves and your pond pump. Bottom drains are nice to have if you have also added aeration to the pond as you can increase the effectiveness of the bottom drain with the upward action of the air which sets up a venture effect at the bottom drain and thereby pulls much of the bottom debris towards the bottom drain.
Ponderiffic installs many bottom drains on our ponds since we truly desire to remove as much of the waste from the pond as we can. The bottom drain also helps to turn the pond over and avoid temperature or thermal stratification of the pond.
The advantages of the skimmer include being able to house pump, fill valve and filtering mats while making leaf removal easy. There are no disadvantages that have surfaced over the years of having a skimmer unless someone is trying to consider their skimmer as their only line of defense in filtration.
The advantages of a bottom drain include being able to completely pump out a pond and this makes annual cleanouts very easy for the customer. They aid in eliminating thermal stratification and also work well with the aeration system. The disadvantages include being costly to install and the fact that they are penetrations through a liner which is always a concern to every customer.
What type of pump should I have in my pond?
There are numerous types of pumps in the industry. A chief difference in pumps begins with their location in the water garden. Are they located in the water environment such as with submersible pumps or are they installed externally, usually near the filter system when an external pressurized filter is used.
Submersible pumps and external pumps both come in many different sizes and configurations. Both types of pumps are available for low and high flow rates and can be high flow or high head. This means, they can deliver a lot of water at low heights over long distances or they can deliver a lot of water up hills to high waterfalls. Flow charts are used to size pumps according to the horizontal and vertical distances water must flow through the piping system to get to the point to where water must begin its course downward back to the pond or catch basin, as in a pondless-waterfall.
Ideally a pump is sized to circulate the total volume of water in a pond once every hour and no less than this same volume every other hour. Thus, a 3000 gallon pond should be equipped with a 3000 GPH or gallon per hour pump.
Whether to equip the pond with a submersible or external pump is often based on the auxiliary components in the installation. If our installation calls for a pressurized bio filter with a UV then we are most likely going to install an external pond pump.
For most of the smaller ponds we install submersible pumps in the pond skimmer and this saves not just on the pump but on several aspects of the installation.
What are the advantages and disadvantages of submersible versus external pond pumps?
There are several advantages of submersible pumps, however, the main advantage of submersible pumps is the ease of installation for this type of pump. They install right into the skimmer.
Another advantage of the submersible pump is the lack of a check valve at the inlet side to the motor to keep or hold a prime water pressure to it so it can start each time and actually move water through it. External pumps require, in most installations, a check valve to keep the pump primed and be able to start each time it is shut off.
Submersible pumps are often more energy efficient in the smaller flow ranges and cheaper to purchase.



Submersible Aquasurge
Pump From Aquascape Inc.

Performance Pro
Pump-Artesian Pro Series



External pumps offer a nice feature and that being the addition of a catch and primer pot being attached to the pump impeller inlet. This allows for leaf removal. However, in the case where a skimmer is absent, the catch pot is the only leaf removal item in the installation which is clearly insufficient.
External pumps are typically the best choice when large volumes of water are being moved and will typically be the most efficient at doing so. The purchase price of these larger pumps can be astonishing.
A true disadvantage for many customers is the noise associated with the external pumps. Add to this the need to conceal or hide this pump and its associated equipment and you have a mess somewhere.
In our experiences, we have found a place for each type of pump and work with our customers to design each water garden to meet their needs and budget.