Sustainable Landscape Practices
Ed and his crew at Ponderiffic have been on the cutting edge of sustainable landscaping for quite some time. Whether the strategy is the use of recycled materials in their landscapes or the installation of ultra-smart watering controllers, Ed has a keen eye on efficient use of manpower and materials to benefit his customers in every way possible. A once-global activist, turned landscape horticultural extraordinaire, Ed has a passion for creating sustainable projects with style. See what Tom Loebman, minister and landscape architect had to say about Ed Brown at LinkedIn.
"Of course I support you, Ed. You make drawings and follow them. The final result is stylish."
August 29, 2011 - Tom Loebmann, Owner, Tom Leobman Ministiries worked with Edward at Ponderiffic Adventures Inc.
Ponderiffic has made major contributions to sustainable landscaping in the following areas:
Landscape Design
Smart Water usage
Landscape Lighting
Integrated Pest Management
Green Waste management
Landscape Design
To be a truly sustainable design build contractor means always having a game plan and well designed project prior to the first shovel dig. Utilizing Dynascape's CAD design software, Ponderiffic has brought a new dimension to the business. Ponderiffic has specialized in low water design landscapes. A low water use landscape typically will feature one or more of the following landscape attributes:
Xeriscaping
Synthetic Grass Installations
RainWater Catch systems
CA native plants or drought tolerant plantings
Drip irrigation with Smart Water Controllers.
Often a completed design will also feature a pondless waterfall in a xeriscape with drip on the plantings. A well designed and built pondless waterfall with dry streambed will look just as good when dry as it does while running.


This landscape features drought tolerant plantings, hydrozoning drip irrigation system, a pondless waterfall and low voltage landscape lighting. Completed at Indian Wells Country Club.
Smart Water Usage
Ponderiffic has adopted the IA-Irrigation Association's Best Management Practices (BMPs) as a means of bringing the highest quality irrigation standards to the areas in which they serve. The BMPs are:
Assure Overall Quality of the Irrigation System
Design the Irrigation System for the Efficient and Uniform Distribution of Water
Install the Irrigation System to Meet the Design Criteria
Maintain the Irrigation System for Optimum Performance
Manage the Irrigation System to Respond to the Changing Requirement for Water in the Landscape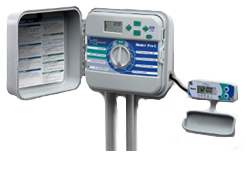 In addition to use of great new technologies to save water, Ponderiffic has designed and installed numerous drip irrigation systems. Drip irrigation systems offer the following advantages:
• Water conservation
• Reduce weed and pathogen growth
• Reduce plant stress
• Offer flexible installation options
• Saves Money
Landscape Lighting
Ponderiffic has excelled at the area of landscape lighting. Just listen to what one of our lighting suppliers had to say in their LinkedIN recommendation.
"Edward has been a pleasure to work with over the years. He has taken the initiative to learn above and beyond his peers within the industry. He is a true professional that possess the knowledge, drive and vision to get the job down admirably"
- October 5, 2011 - 1st Devin Harrington, Regional Sales Manager, Focus Industries was with another company when working with Edward at Ponderiffic Adventures Inc.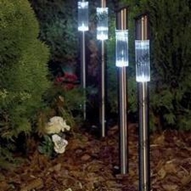 Ponderiffic has received both in-field and factory training from many of the industries leading lighting companies. They offer full design and installation services for low voltage and line voltage lighting systems. Ponderiffic has several packages to choose from which feature LED lighting or traditional halogen lighting systems that feature 24 volt lighting which offers great savings over the traditional 12 volt systems.
Integrated Pest Management
Utilizing licensing as a Pest Control Advisor (PCA) and Certified Crop Advisor (CCA), Ed Brown and Ponderiffic, are providing recommendations for their customers for safe pest control and fertility in the landscape. Ponderiffic does not just follow standard agricultural guildelines for judicious use of pesticides in the landscape. They also advocate the use of bio-control agents in the landscape such as release of lady bugs and lacewing larvae into the garden and landscape. They also incorporate insect traps in the garden and in row crops of customers for which they render care for.
After attending a recent CAPCA conference this year in Reno for Pest Control Advisors, Ed returned with a renewed vision. A vision that he says now focuses on all recommendations for products which may adversely affect groundwater or surface waters. Choosing safer products with Organic or OMRI (Organic Materials Review Institute) labeling or the use of bio-pesticides, Ponderiffic is doing their part to keep the landscape safe for generations to come. As a member of the American Birding Association and being a certified wildlife habitat installer, Ponderiffic takes great care that each landscape is designed and installed in such a way as to be kid and wildlife friendly.
Green Waste Management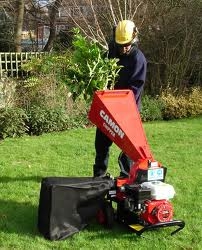 Ponderiffic recycles 100% of its green waste. To reduce the impact even further, Ponderiffic practices grass-cycling and composts its trimmings for reuse as mulch.. Not only is the reuse of clippings and trimmings onsite beneficial to the landscaping, it reduces the amount of waste that has to be collected and processed. The use of mulch in the landscape has been demonstrated time and again to help in keeping weeds under control as well as improving water retention in the soil. During pond cleanouts, all sludge materials, rich in organic nutrients, are kept on site and used for garden or landscape fertilizer purposes.