Landscape Lighting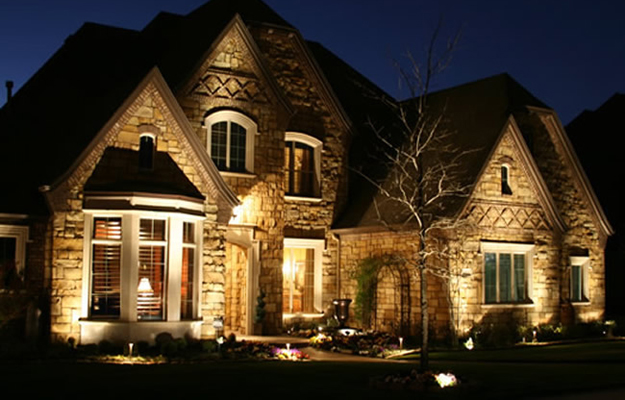 Ponderiffic is a factory trained lighting expert with over 10 yrs of experience in the design and installation of outdoor lighting systems. Ponderiffic has received in the field or factory training from the industry's best lighting companies including: FX Luminaire, Unique Lighting Systems, and Vista and Focus. The lighting crew at Ponderiffic designs and installs the following lighting systems: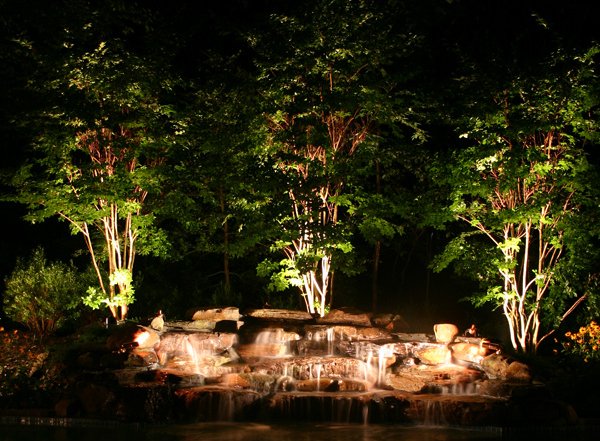 Spot and Flood Lighting

Garden Light

Tree Canopy Lighting

Pathway Lighting

Aquatic and Submersible Lights

LED Lighting

Step and Deck Lighting

Column and Pilaster Lighting

Wall Lights and Sign Lighting
Rope and Tubular Lights
Paver Lighting
Bar-B-Q Lighting
Fiber Optic Lighting
Solar Lighting
Pagodas
In Ground Lighting
Address Sign Lighting
Ponderiffic is able to design and install a low or line voltage lighting system and offers all customers a full one year guarantee that all lighting systems will function without failure (bulb failures not included) or the repair cost is completely free. They are able to offer this incredible warranty due to the outstanding quality of fixtures installed and the quality of craftsmenship in wiring and attention to detail of every facet of the project.
Ponderiffic has the extensive lighting experience to offer lighting projects from average operating expense as seen in most halogen lighting systems, to ultra low operating costs with the newer LED systems and 24 volt transformer systems as offered by Unique Lighting System. While many DIY stores offer simple to install solar lighting packages which last only a year or two, many other outlets offer equipment of a higher quality and are easily installed by the average homeowner or handymen. For those who have little time for such projects and desire only for excellent lighting service, give us a call as we service most all of Southern CA. Call us at (951) 368-8614 or contact us with our online form.